I know I have loads of other posts from this summer, but really it all comes down to this awesome weekend. We've been at the beach for a few days and now we get to enjoy the 2011 Crossfit Games. The first day was wonderful - it started off with a "surprise" 210 meter swim on Santa Monica Beach a 1500m beach run, 50 pull-ups, 100 pushups and 200 squats ending with a 1500m beach run.
We were a bit surprised at the turnout at 7am but loved how everyone got into it...(play where's Waldo with Matt & Tia)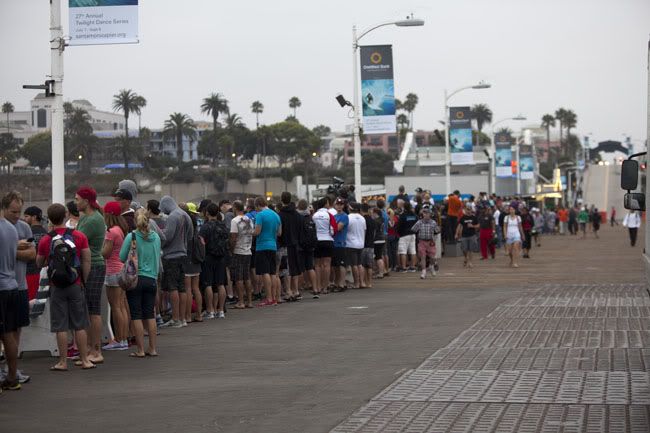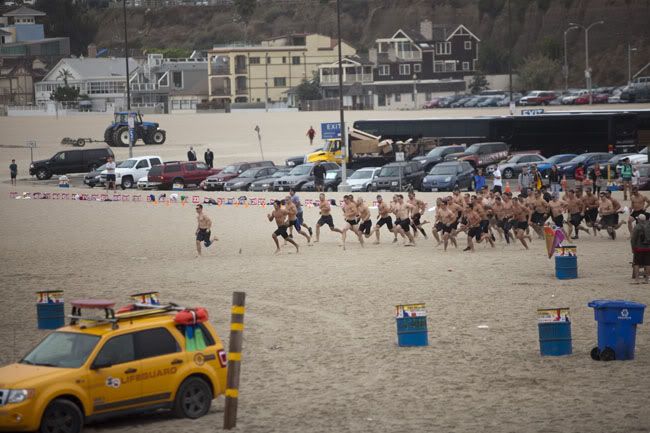 Then we headed down in the afternoon to the Home Depot Center where my mother was sent a text message/picture with the words "no excuses".
We all have our favorites at the event and mine is Annie. (Her last name is Thorisdottir and she's only 21 and she's from Iceland :)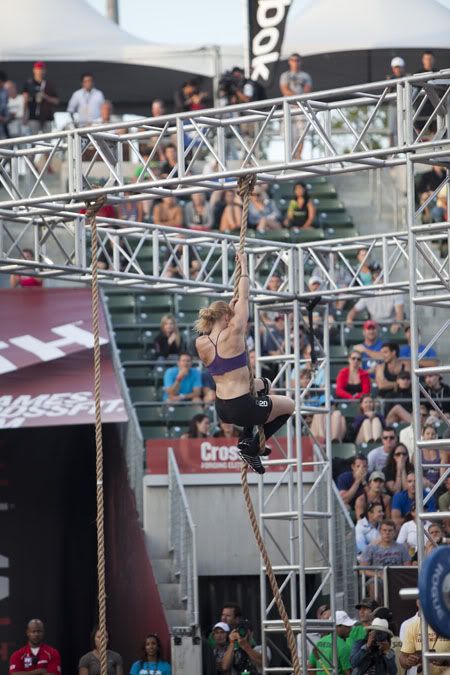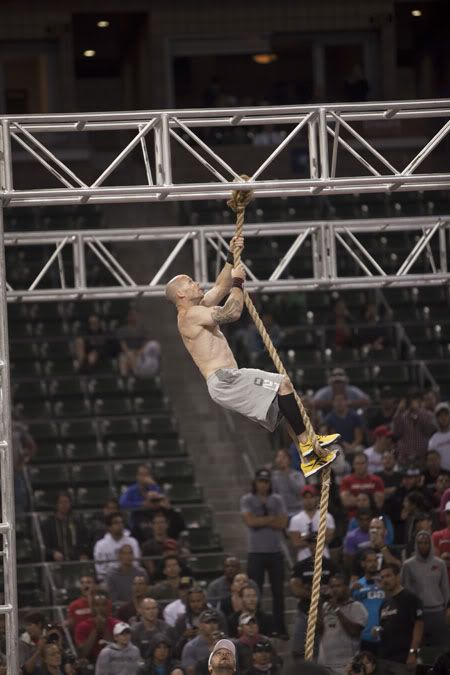 Lucky for you I can show you a proper clean and jerk from beginning to end...and if it just so happens to be with Tia's favorite for the games then...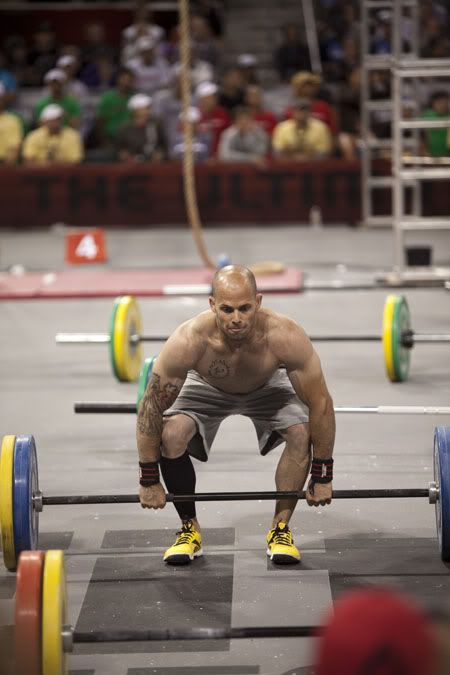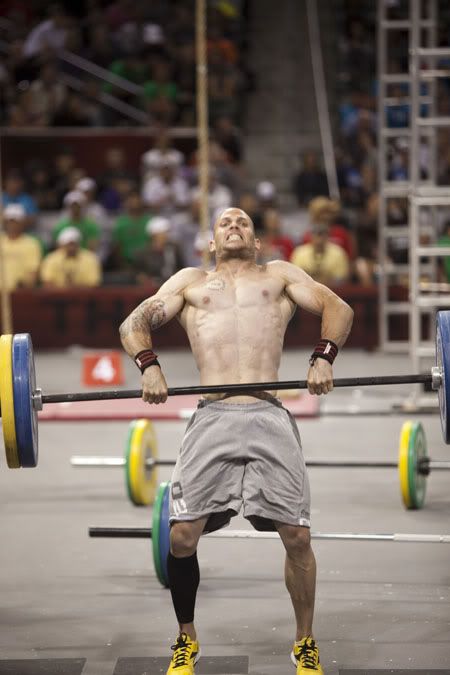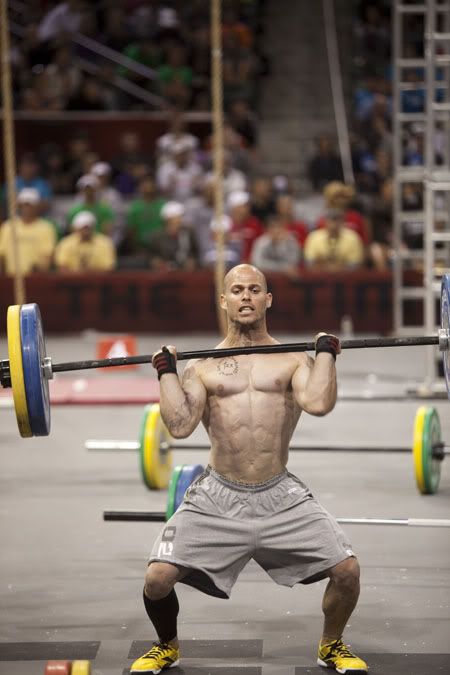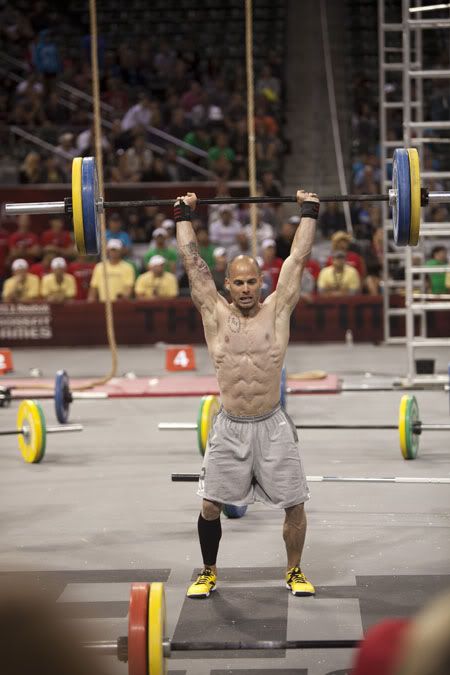 And finally we'll finish with Ray's favorite and the winner of the 2009 games...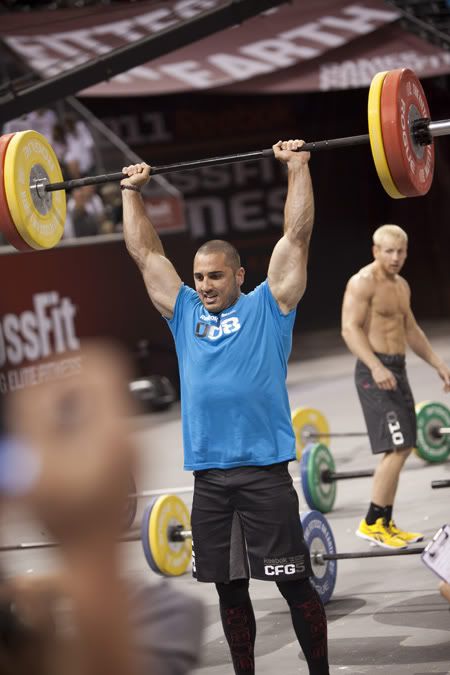 More to come...
And since I know you're all dying for up-to-date info you can stream it live from your phone or computer at games.crossfit.com
Enjoy!