Today's wall gallery is brought to you by ME (and my blue/green obsession :)
As the saying goes, "the shoemaker's kids go shoeless...."
It only took me 9months to get my OWN pictures on the wall
(yet another argument against offering digital images on a CD - they NEVER get hung let alone printed!).
I'll admit to scrutinizing EVERY single centimeter of the images when I took them out of the box. I was a bit overly critical - holding a 16x20 up to my nose - as if every person that walked through my house would do the same??!! I finally had to give myself the talk that I give to all my clients. JUST HANG THE PICTURES ON THE WALL! Walk away. Check it out over the next week - I'm willing to bet that by the end of the week - you'll be in love with the images you ordered. No more nit-picking tiny things that don't matter.
Does the image make you smile? Does it bring joy? Does it capture your life at that time and bring back vivid memories?? As human beings we can be way too hard on ourselves. Enjoy the success of having finished a photo session from the beginning stage of planning to the end stage of hanging your gallery on the wall.
I cut out pieces of paper that were the finished size of my prints. I taped them to the wall. I moved them around and re-hung them differently. Notice the end gallery is a bit different - too bad I have no idea why!! :)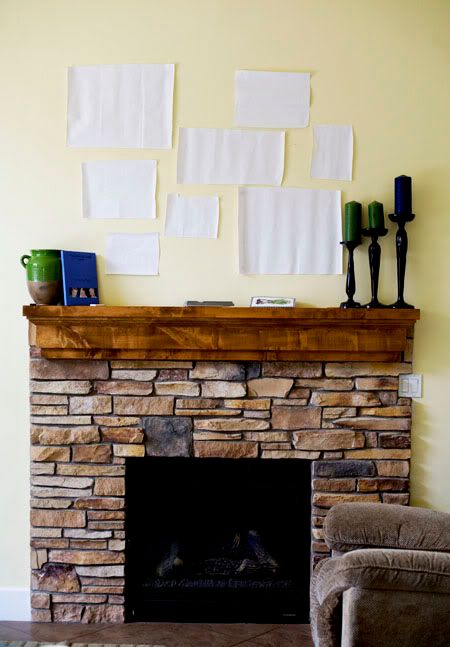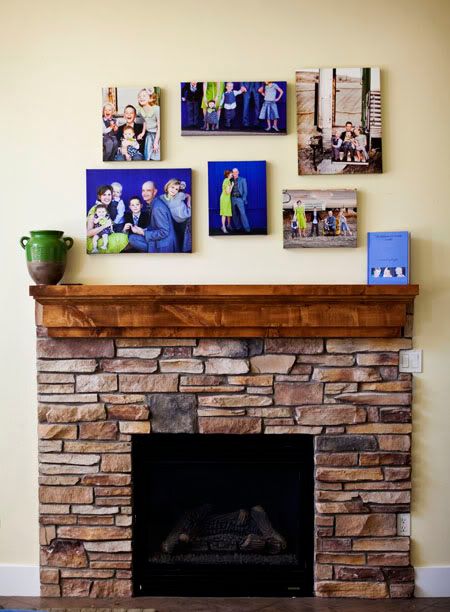 I chose to do gallery wrapped canvases so that I could put a bit more color and design into my room. I love the finished result!
And, if Matt gets his way - someday there will be the words from the Naval Boys Academy in Carlsbad, CA (the one we threaten Indy with we he tries to give us attitude!)