Disclaimer - These events happened EXACTLY as described.
My cousin came over for dinner last night. We were chatting in my office when Indy walked in (yes, he had been walking around for 2 days with a bandanna on and marker under his eyes...you can even ask our dentist...I took him there looking like this, having forgotten to make him wash his face). So he walks in holding duct tape and his pocket knife (another great 9 year old birthday present - apparently EVERYone has one) and whispers conspiratorially chuckling that Laina is outside and she doesn't know that he has left. I take one look at my Red Dawn warrior and jump up to see what he has done...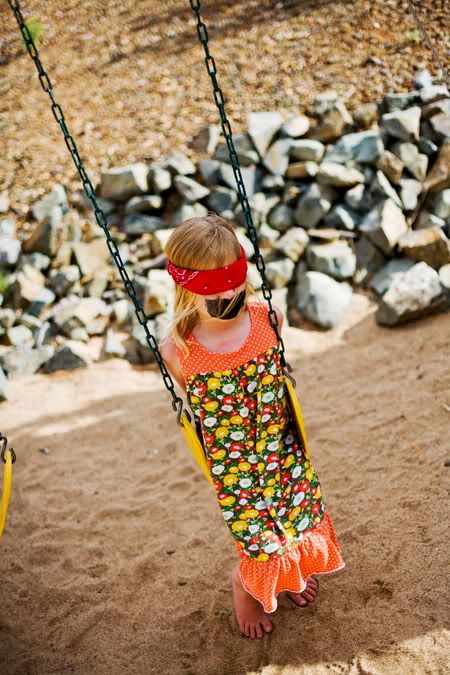 "Don't worry mom...we're just playing." -Indy.
"Can someone put the duct tape on tighter?" -Laina.

"Who wants a playdate at our house?" -Megan.